Safety for Homeworkers E-learning
Safety for Homeworkers E-Learning
Employers and employees all over the UK are recognising the benefits of working remotely and many organisations are putting plans in place to continue with this way of working. This means that it is more important than ever for employees to be provided with efficient training to ensure they understand the risks that come with home working.

Employers are required to address DSE compliance risk, minimise employee injury and support your workers' health. As your employees continue to transition from the office to working from home and back again, this E-learning course supports them by providing relevant, customisable E-learning, risk assessment and learning management.
Book Your Safety for Homeworkers Course Today
Book this course online or give us a call on 01666 503686.
How Will This Course Benefit Your Business?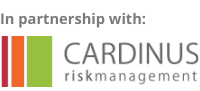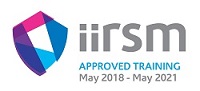 The Healthy Working Program
Our Healthy Working E-learning suite of courses enable you to tailor a cost effective program of learning for your employees on health, safety and well-being.  Within the suite we offer a range of training courses from DSE to Fire Safety and Health & Safety Induction courses all managed from a simple to use learning management system so you have complete control over the roll-out of training and full audit trail of complete learning and assessment.
✓ We've been providing H&S Consultancy & Training since 1999.
✓ Our qualified trainers are experienced across multiple sectors.
✓ We are proud partners of IIRSM and Highfield.
✓ Our training is tailored to your specific business needs.
Frequently Asked Questions
Yes, under our Healthy Working E-learning suite you have complete flexibility over the number of online learning courses you purchase.  Whether you just need 1 course for a specific employee or want to pull together a full E-learning suite we can work with you to create a health and safety training program for your entire organisation.
In addition to our E-learning suite we have a wider range of H&S training including trainer-led sessions and can create bespoke courses.
Have a chat with our team on 01666 503 686 and we can create the right training program for your team.
We also have the healthy learning program which is an online system with multi-course functionality, so you can have access to all of your online courses in one place for your team.
Have a chat with our team on 01666 503 686 and we can recommend what's best for you.
The Healthy Working program is a suite of E-learning courses, we do however offer Trainer-Led courses which can either be delivered in person or online by one of our qualified trainers.
You can locate the full range of our available training here or call our team on 01666 503686 to speak to one of our team in person.
Yes, we not only provide training across a wide range of areas but also offer comprehensive Health and Safety Audits and Consultancy so you can be sure that your business and people are fully covered.

Read more about H&S audits and consultancy or give us a call on 01666 503686.
Seeking further advice and support, why not take a look at our COVID-19 resources section with useful links and information or read our latest blog posts for advice from our team